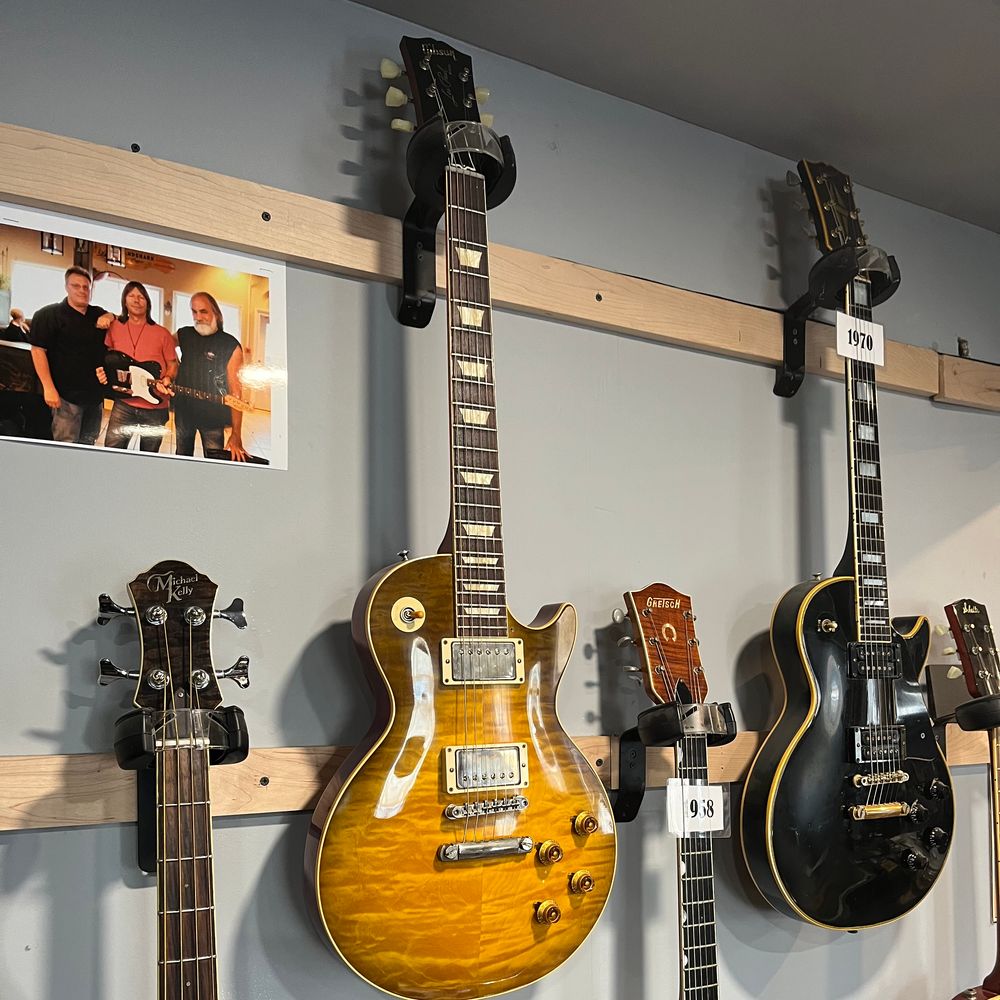 Vintage Vault
at Axe Shop!
Travel back in time to play some of the World's finest classic guitars and amps - right here in New York's Hudson Valley. The best part? It's not a dream, and you can actually own them! 
Vintage Vault is a one-of-a-kind place, where you'll find the guitars, amps, basses, and effects you have to see to believe. Call to make an appointment, or stop by during our regular business hours of 1:00 to 5:00, Tuesday through Saturday.
Officially opened for business in 2018, the Vintage Vault at Axe Shop is a custom-built showroom, attached to the main Axe Shop building. Inside you'll find vintage guitars from manufacturers like Gibson, Fender, Rickenbacker, Gretsch and more, as well as new high-end instruments from Dingwall and Babicz. You'll also find vintage and custom amps from Marshall, Fender, Roland, and others.
The Vintage Vault showroom was created as a permanent location to house the most special pieces from Axe Shop's large inventory. The Vault is the first completed stage of an ongoing building restoration, to add even more space & music services to the towering Axe Shop complex.
If you're interested in selling a classic instrument or amplifier of your own, you can stop by for an appraisal, too!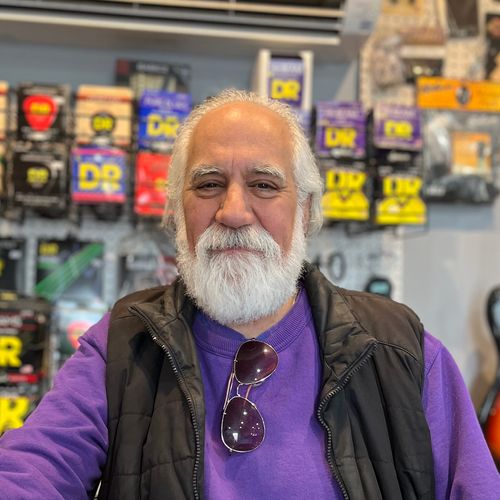 Founder of the AxeShop Music Complex, Jimi Heslin has been at the forefront of the Guitar & Music Equipment industry for most of his life. Internationally recognized as an expert on vintage guitars and amplifiers, Jimi doesn't just sell 'em - he plays 'em too! Heslin continues to gig regularly, and has been a staple of the Hudson Valley music scene for decades.
Shop Online
Browse a selection of our inventory, from the convenience of home! Axe Shop may ship internationally (Bank Wire Transfer only), with prior arrangements for freight costs... as well as domestically. Live locally? Buy online, then stop by to pick up your new beauty! Drop us a line with any questions about a particular piece of gear you've got your eye on.